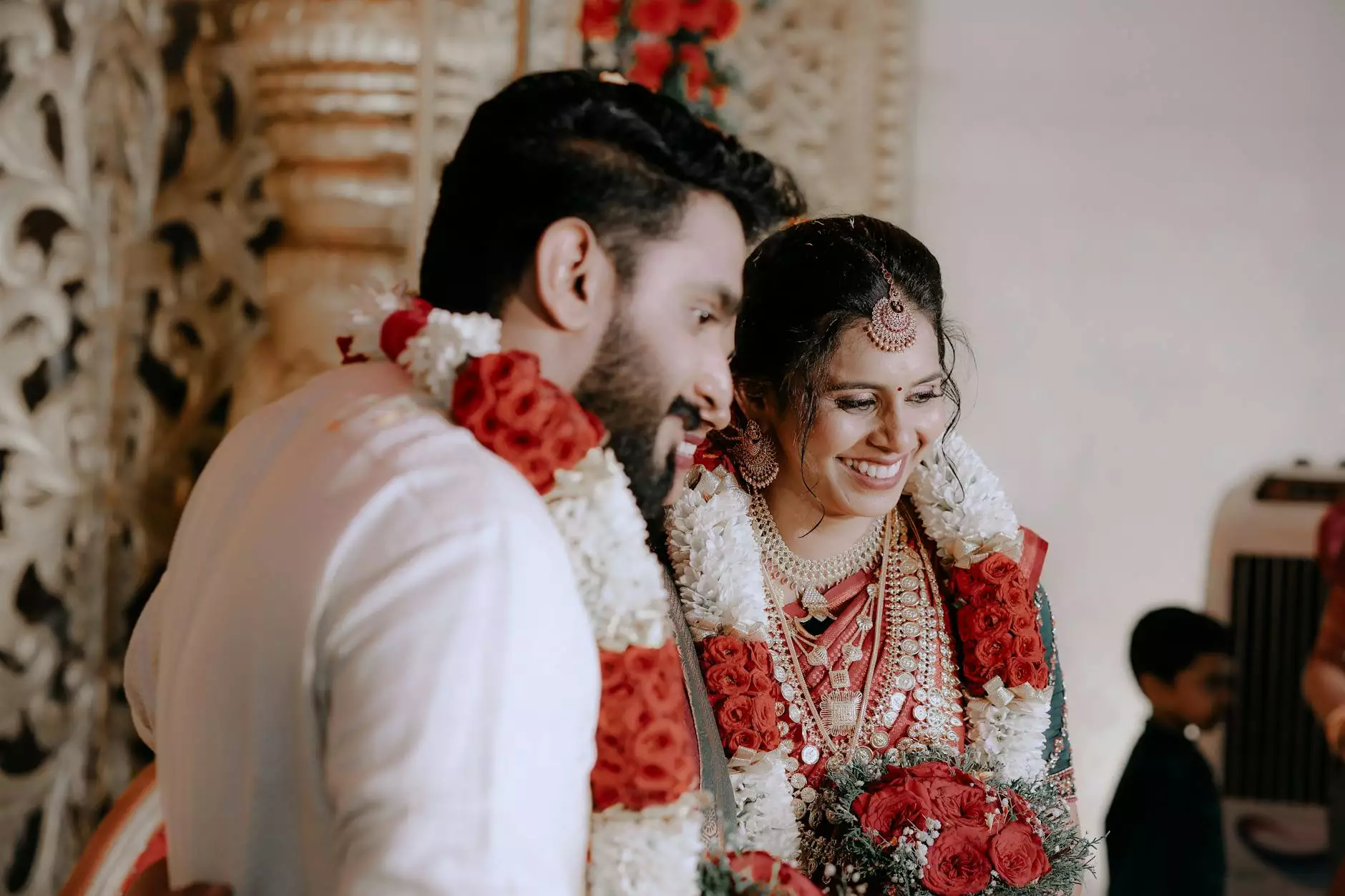 Creating Unforgettable Wedding Experiences
Welcome to the Wedding Gallery of Jane Castle Events, your trusted partner for creating unforgettable wedding experiences. We understand the significance of weddings in our clients' lives and strive to make every moment truly magical. With our meticulous planning, attention to detail, and seamless execution, we ensure that your special day exceeds all expectations.
Capturing Beautiful Wedding Moments
Our Wedding Gallery is a treasure trove of exquisite photographs that showcase the beauty, love, and joy experienced in each wedding we have the privilege to be a part of. Every picture tells a unique story, beautifully capturing emotions, connections, and the essence of the day. Browse through our gallery and immerse yourself in a world of dazzling celebrations and heartfelt moments.
Exquisite Details
At Jane Castle Events, we understand that it's the little details that make a wedding truly extraordinary. From breathtaking floral arrangements to stunning tablescapes, our wedding gallery features meticulously crafted setups that epitomize elegance and refinement. We work closely with our clients to understand their vision and transform it into reality, leaving no detail overlooked.
Emotional Celebrations
Weddings are joyous occasions filled with laughter, tears, and heartfelt emotions. Our wedding gallery captures these candid moments, embracing the love and happiness radiating from each couple and their loved ones. From heartfelt vows and first dances to emotional speeches and stolen glances, our photographs preserve these precious memories for a lifetime.
Client Testimonials
At Jane Castle Events, we pride ourselves on delivering exceptional service and creating memorable experiences. Don't just take our word for it; hear directly from our satisfied clients who have trusted us to bring their dream weddings to life. Our wedding gallery features testimonials, sharing their stories and expressing their gratitude for our dedication, professionalism, and creativity.
Inspiration for Your Dream Wedding
Our Wedding Gallery isn't just about showcasing past weddings; it's an opportunity for you to gather inspiration for your own dream wedding. From classic and traditional to modern and innovative, our portfolio spans a variety of themes, color palettes, and design elements. Take your time exploring the gallery, pinning ideas for your wedding vision board, and envisioning the perfect celebration.
Creating Lasting Memories
With our expert team and years of experience, Jane Castle Events has mastered the art of creating lasting wedding memories. We understand that your wedding day is a once-in-a-lifetime event, and we are here to curate an extraordinary experience that you and your guests will cherish forever. Let our Wedding Gallery ignite your imagination and trust us to bring your dreams to life.
Contact Jane Castle Events
If our Wedding Gallery has sparked your interest and you are ready to begin planning your dream wedding, don't hesitate to get in touch with us. Visit our website for more information about our services, portfolio, and contact details. We can't wait to hear your love story and help create an unforgettable wedding experience for you.