Event Gallery - Unveiling the Beauty of Weddings
Dec 26, 2017
Events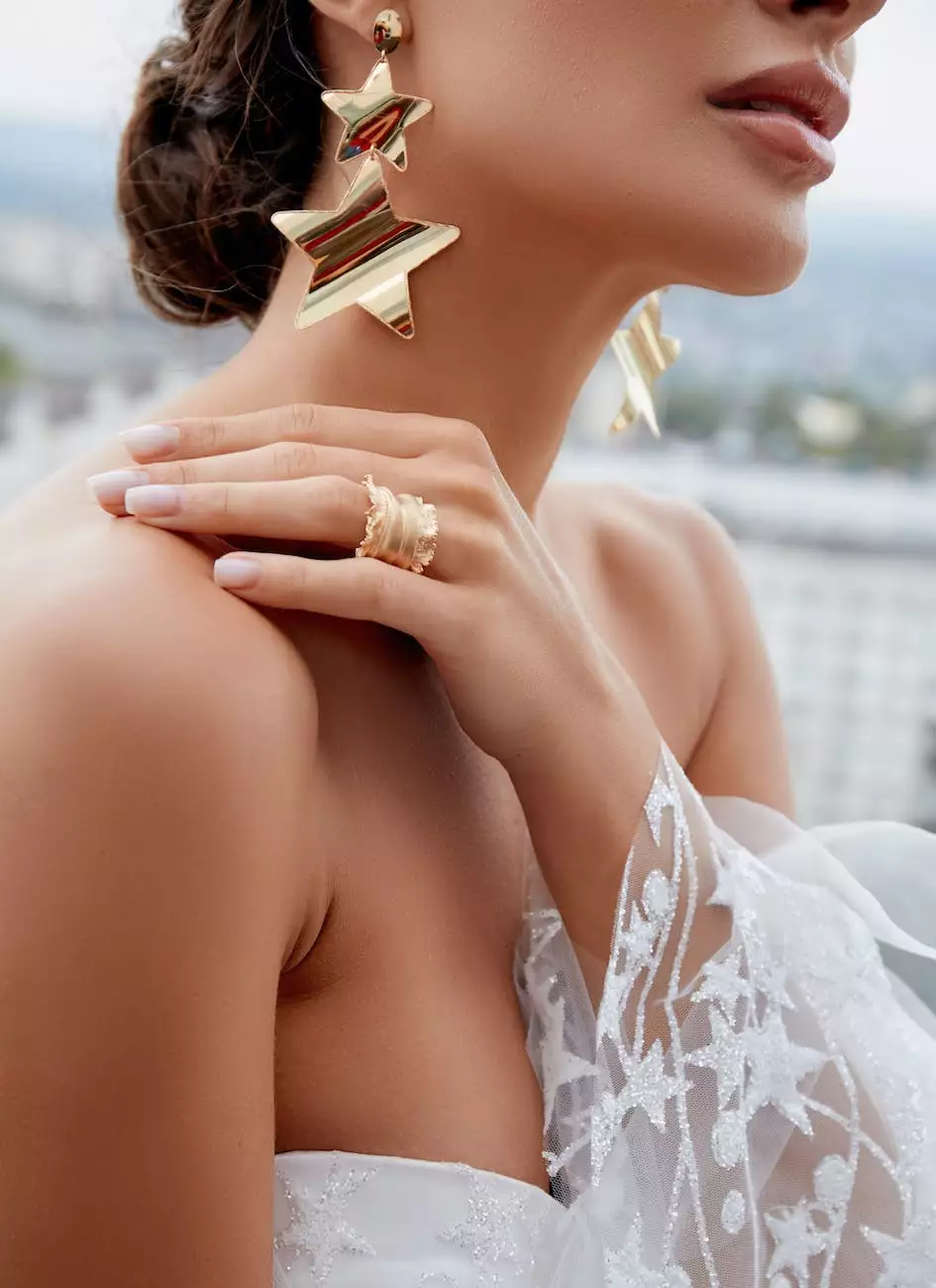 Welcome to the mesmerizing event gallery of Jane Castle Events, where we invite you to explore the extraordinary moments of love, joy, and celebration that we have had the honor of creating for our esteemed clients. As the leading luxury lifestyle brand specializing in weddings, we meticulously plan and design each event to transform dreams into unforgettable memories. Prepare to be captivated by our stunning collection of images, showcasing the impeccable artistry, attention to detail, and emotional connections that define our work.
Creating Exquisite Experiences
At Jane Castle Events, we believe in the power of weddings to tell unique stories, reflect personal style, and bring families and friends together. Our team of experienced professionals is dedicated to understanding your vision, collaborating closely with you throughout the planning process, and ensuring every element is executed flawlessly. From the initial concept to the final magical moments, our commitment to excellence shines through every detail.
The Art of Design
With an unwavering passion for aesthetics, our team of talented designers merges artistic vision with expert execution, crafting stunning environments tailored to your individual taste. From enchanting floral arrangements and exquisite tablescapes to mesmerizing lighting and awe-inspiring decor, every element is carefully selected to create an atmosphere that is uniquely yours. The gallery showcases the diverse palette of styles we offer, ranging from classic elegance to modern sophistication, ensuring a personalized experience for every client.
Unforgettable Venues
Venues play a pivotal role in setting the stage for your special day. Jane Castle Events takes pride in curating an extensive portfolio of breathtaking locations that embody the essence of romance and beauty. Whether you envision an intimate beachside ceremony, a grand ballroom celebration, or a rustic countryside gathering, our team will guide you to find the perfect venue that resonates with your desires and reflects your love story. Each venue offers distinct architectural features and scenic landscapes, guaranteed to create a memorable backdrop for your wedding.
Meticulous Planning and Flawless Execution
Exceptional planning and attention to detail are the cornerstones of every event organized by Jane Castle Events. Our dedicated team ensures that no aspect is overlooked, from creating personalized timelines and managing budgets to coordinating vendors and orchestrating seamless logistics. We understand that your wedding day is a once-in-a-lifetime experience, and our commitment is to make it stress-free and unforgettable. Every image in our gallery tells a story of a meticulously planned and flawlessly executed event, with laughter, tears of joy, and cherished memories.
Capturing Priceless Moments
A wedding is a journey of love, filled with countless candid and heartfelt moments. Our exceptional photographers possess a keen eye for detail and a deep understanding of storytelling, capturing both the staged and spontaneous moments that make your wedding day truly special. The event gallery showcases a curated selection of photographs that encompass the full spectrum of emotions, allowing you to relive your wedding day through cherished memories. Each image is a testament to the passion and skill that our photographers bring to every event.
Client Testimonials
Our event gallery is not only a visual feast for the eyes but also a testament to the incomparable experiences our clients have had with us. We are humbled and honored by their kind words, which celebrate our dedication, creativity, and unparalleled service. These heartfelt testimonials reflect the bond we form with our clients throughout the planning process and the joy we bring to their special day. We invite you to read their stories and discover for yourself why Jane Castle Events is the premier choice for couples seeking an exceptional wedding experience.
A World of Possibilities
Each wedding is an opportunity to create something extraordinary, combining timeless traditions with modern sensibilities. As pioneers in the wedding industry, Jane Castle Events continually pushes boundaries and reinvents what is possible, delivering unforgettable experiences that transcend expectations. Our event gallery provides a glimpse into the endless possibilities we offer, inspiring you to dream bigger, imagine bolder, and embark on a journey of love and celebration that is uniquely yours.
When it comes to weddings, Jane Castle Events stands at the forefront of innovation and unparalleled luxury. Explore our event gallery and be transported into a world of beauty, inspiration, and enchantment. We invite you to contact us to begin your own remarkable journey as we turn your wedding dreams into a breathtaking reality.