7 Benefits of Choosing an All-Inclusive Resort for Wedding
Feb 2, 2020
Weddings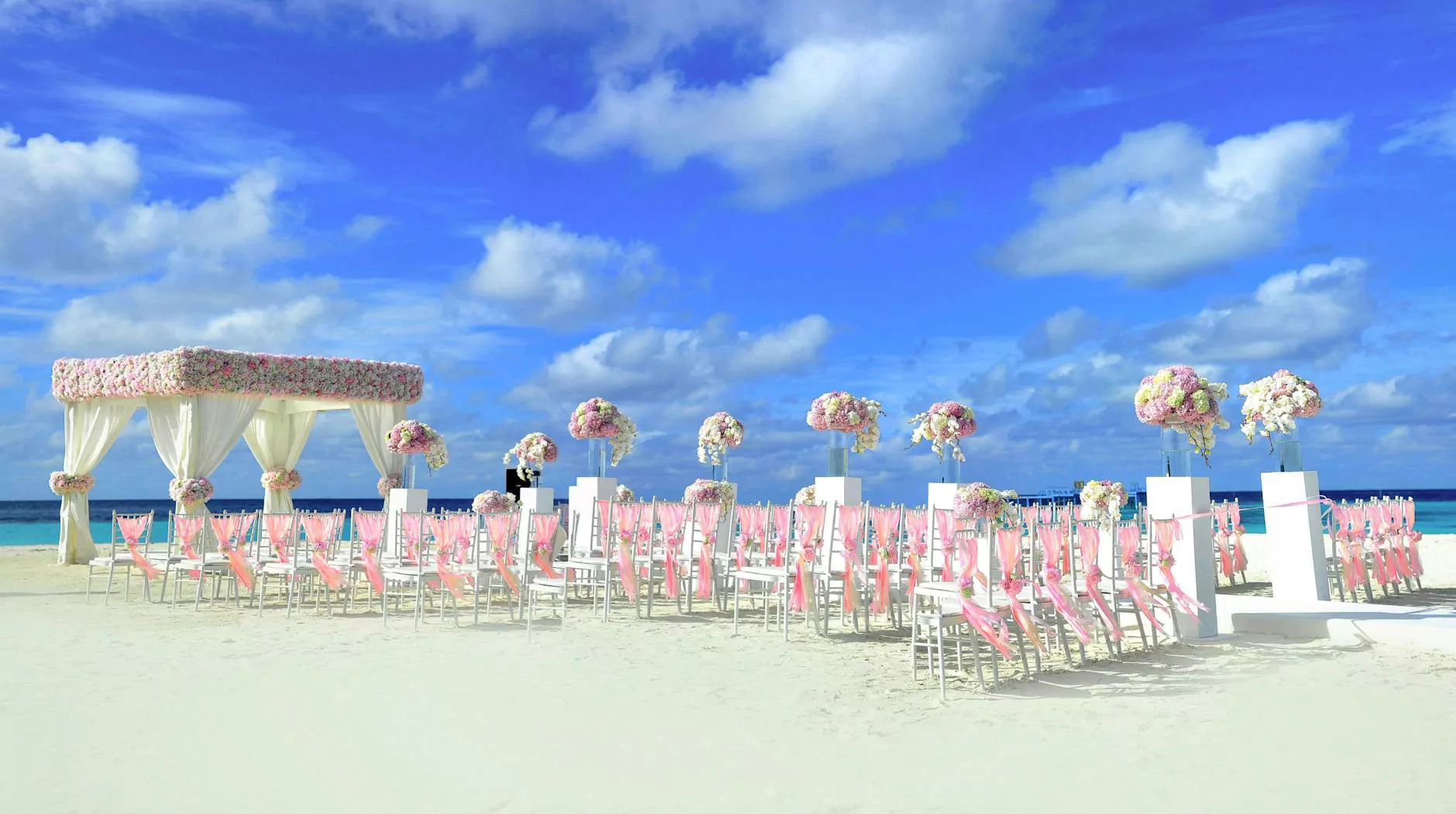 Are you in search of the perfect wedding venue for your special day? Look no further than Jane Castle Events, the expert in delivering unforgettable wedding experiences. As part of our lifestyle-weddings category, we are here to guide you through the immense benefits of selecting an all-inclusive resort for your dream wedding.
1. Stress-Free Planning
Planning a wedding can be overwhelming and time-consuming. By choosing an all-inclusive resort, you eliminate the stress of coordinating with multiple vendors. At Jane Castle Events, we have established strong partnerships with renowned resorts, allowing us to handle every aspect of your wedding, including venue selection, catering, decor, and more. Our experienced team will ensure that your vision is brought to life while you relax and enjoy a stress-free planning process.
2. Customized Packages
One size doesn't fit all when it comes to weddings. All-inclusive resorts offer a range of customized packages that suit different preferences and budgets. From intimate gatherings to lavish celebrations, Jane Castle Events works closely with you to create a personalized package that reflects your unique style and fulfills your wedding dreams. Our attention to detail guarantees an impeccable experience for you and your guests.
3. Stunning Venues
Imagine exchanging vows against a breathtaking backdrop. All-inclusive resorts boast stunning venues that make your wedding truly memorable. Whether you prefer a beachfront ceremony or a picturesque garden setting, we have access to a diverse range of beautiful venues that can be tailored to match your desired ambiance. Let Jane Castle Events transform your wedding venue into a captivating playground for love and celebration.
4. Culinary Delights
Food plays a vital role in any wedding celebration. With all-inclusive resorts, you can rest assured that culinary excellence is at the forefront. Our expert team at Jane Castle Events collaborates with top-notch chefs to curate a menu that tantalizes your taste buds and satisfies your guests' palates. From delectable hors d'oeuvres to exquisite multi-course meals, every bite will be a culinary delight that leaves a lasting impression.
5. Convenience for Guests
Hosting a wedding at an all-inclusive resort not only creates a fantastic experience for you but also for your guests. They can conveniently stay at the resort, eliminating the need for transportation between multiple venues. Guests can indulge in various resort amenities, such as pools, spas, and entertainment, making your wedding a vacation for everyone. Jane Castle Events ensures that your guests are treated with the utmost care and have a memorable stay during your wedding celebration.
6. Professional Coordination
Coordinating a wedding requires meticulous planning and execution. With Jane Castle Events, you benefit from our vast experience in the industry. We will handle all aspects of your wedding, from organizing vendor meetings to managing timelines, so you can enjoy a seamless and well-coordinated event. Our team's professionalism guarantees that every detail is taken care of and your wedding day runs smoothly.
7. Cost-Effectiveness
Contrary to popular belief, hosting a wedding at an all-inclusive resort can be cost-effective. These resorts often offer comprehensive packages that bundle multiple services, reducing individual costs. Jane Castle Events has extensive knowledge of pricing structures and can assist in optimizing your budget without compromising on quality. Our commitment to transparency ensures that you receive the best value for your investment.
Ready to experience the benefits of an all-inclusive resort for your wedding? Contact Jane Castle Events today to begin planning your dream wedding. Turn your special day into a cherished memory that will be etched in the hearts of everyone present.