What is the Average Budget For Your Luxury Honeymoon?
Mar 9, 2022
Destination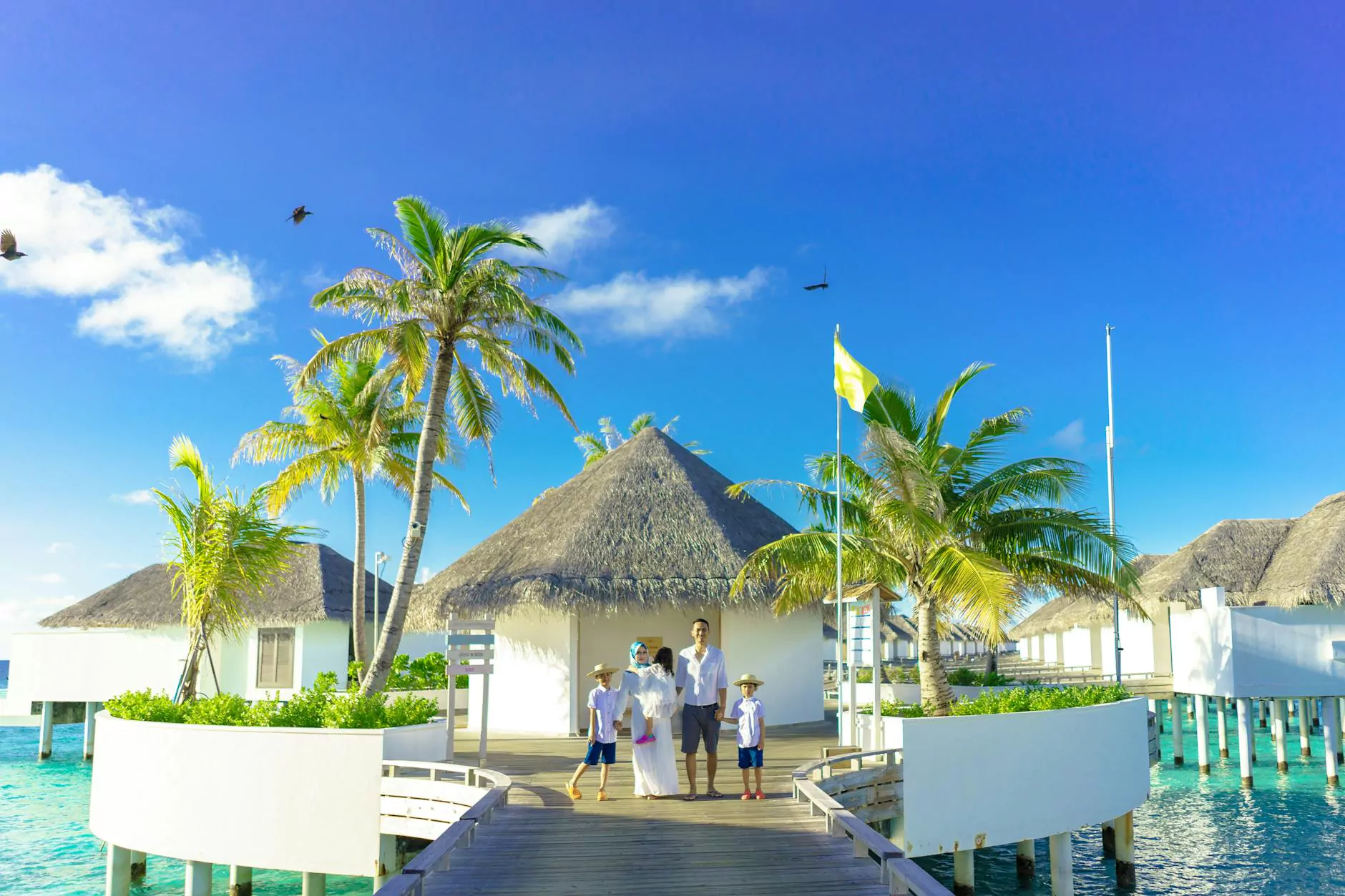 Introduction to Luxury Honeymoons
Congratulations on your upcoming wedding! As you envision your perfect honeymoon, it's time to consider the average budget required for a luxury getaway. Jane Castle Events, a premier wedding and events planner specializing in lifestyle and weddings, is here to guide you through the planning process and help you create unforgettable memories.
Why Choose a Luxury Honeymoon?
A luxury honeymoon offers an unparalleled experience for newlyweds. It is a time to indulge in relaxation, romance, and exploration. Whether you imagine yourself on a pristine beach, surrounded by turquoise waters, or exploring ancient cities steeped in history, a luxury honeymoon provides the perfect setting for your dream getaway.
Factors that Influence the Average Budget
When determining the average budget for your luxury honeymoon, various factors come into play. Here are some key elements to consider:
Destination and Accommodation
The choice of your destination and accommodation plays a significant role in determining the cost of your luxury honeymoon. Some popular destinations for luxury honeymoons include the Maldives, Bora Bora, Santorini, Seychelles, and Bali. These destinations offer stunning landscapes, luxurious resorts, and exceptional service, contributing to an unforgettable experience.
Travel Duration
The duration of your honeymoon will affect the overall cost. Longer travel durations may require a higher budget to cover accommodation, meals, activities, and transportation. However, it's important to strike a balance between budget and the time needed to fully enjoy your chosen destination.
Time of Year
The time of year you plan your luxury honeymoon can impact the average budget. Peak travel seasons often come with higher prices for flights, accommodations, and activities. Consider traveling during the shoulder season or off-peak times if you are looking for a more cost-effective option without compromising on quality.
Activities and Experiences
Depending on your preferences, activities and experiences can also influence the budget. Whether you wish to go scuba diving, take a helicopter tour, or enjoy spa treatments, it's essential to factor in these costs when planning your luxury honeymoon.
Dining and Entertainment
Exploring local cuisine and enjoying fine dining is an integral part of a luxury honeymoon. Consider allocating a portion of your budget to savor exquisite meals at renowned restaurants, allowing you to indulge in unique culinary experiences.
Guidance from Jane Castle Events
Jane Castle Events specializes in curating extraordinary luxury honeymoons tailored to your desires. With our expertise, you can ensure that every aspect of your honeymoon aligns seamlessly with your vision, while staying within your budget. Our team of experienced professionals will assist you in:
Destination research and selection
Accommodation recommendations
Flight and transportation arrangements
Activity and excursion planning
Dining and entertainment reservations
Budget management and cost optimization
At Jane Castle Events, we understand that luxury honeymoons are a once-in-a-lifetime experience, and we are dedicated to making it truly exceptional for you and your partner. Our attention to detail, extensive network of trusted partners, and personalized approach ensure that your luxury honeymoon exceeds all expectations.
Conclusion
Planning a luxury honeymoon requires thoughtful consideration of various factors that influence the average budget. With Jane Castle Events by your side, you can confidently create a bespoke getaway that reflects your unique style and preferences, all while maintaining a budget that suits your needs. Contact us today to start planning your dream luxury honeymoon experience!