Why You Should Use a Travel Agent for Your Honeymoon
Jul 19, 2022
Blog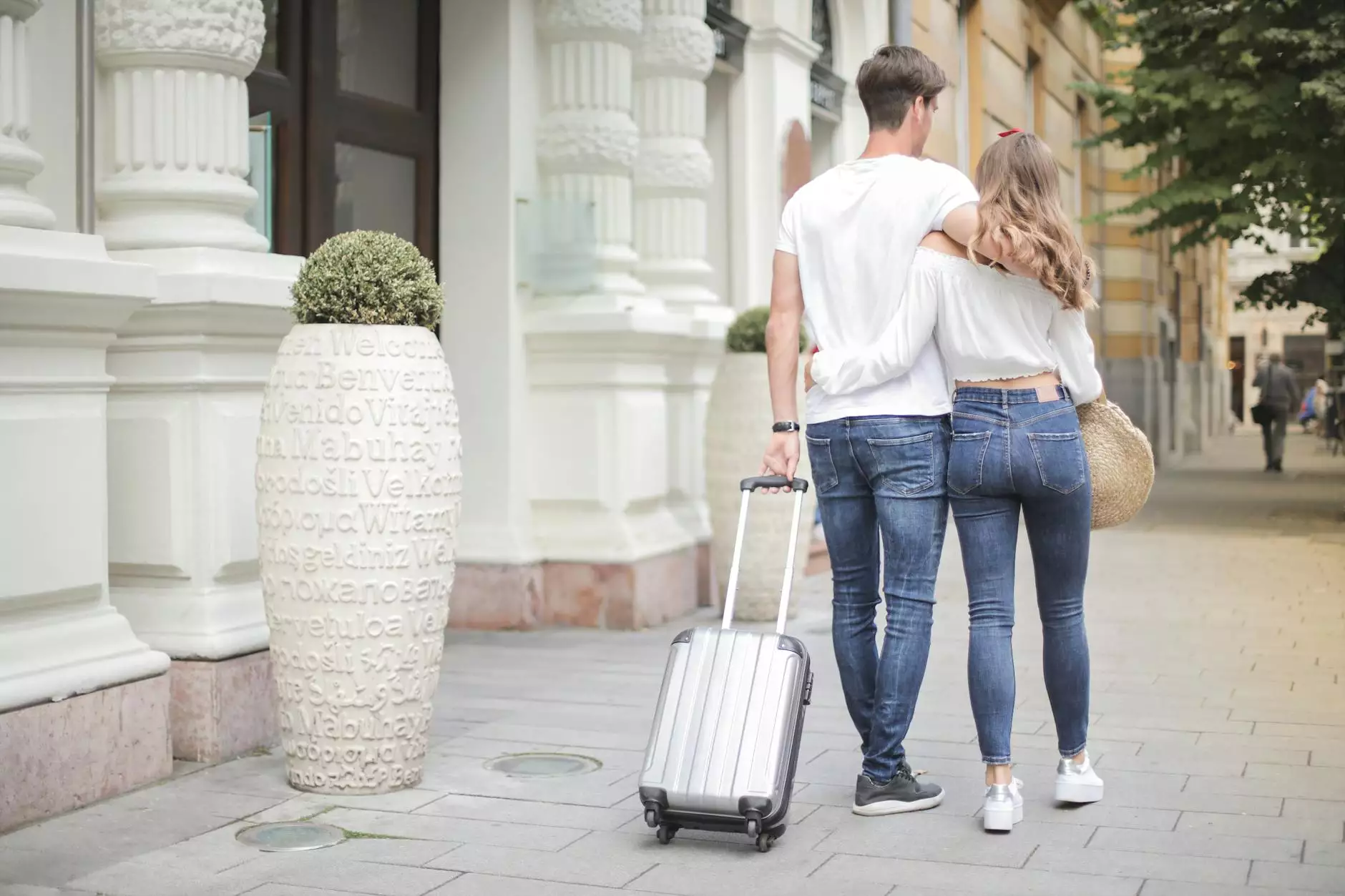 Introduction
Welcome to Jane Castle Events, your premier destination for unforgettable honeymoons in the lifestyle-weddings category. We believe that planning your honeymoon should be an enjoyable and stress-free experience, and that's why we are here to guide you every step of the way.
The Benefits of Using a Travel Agent
Planning a honeymoon can be a daunting task, especially when you want everything to be perfect. That's where using a travel agent becomes invaluable. Here are the top reasons why you should consider using a travel agent for your dream honeymoon:
1. Expertise and Personalized Service
At Jane Castle Events, we have a team of experienced travel agents who are well-versed in the best honeymoon destinations, resorts, and activities. We take the time to understand your preferences, budget, and dreams, and tailor the perfect itinerary just for you. With our expert advice and insider knowledge, you can rest assured that every aspect of your honeymoon will be carefully planned and executed.
2. Time and Stress Savings
Planning a wedding can be a whirlwind of activity, and adding honeymoon planning to the mix can be overwhelming. By trusting a travel agent with your honeymoon arrangements, you can save valuable time and eliminate unnecessary stress. Our dedicated team will handle all the research, bookings, and logistics, ensuring a seamless and hassle-free honeymoon experience.
3. Access to Exclusive Deals and Upgrades
As experienced travel agents, we have access to exclusive deals, discounts, and upgrades that are not readily available to the general public. Our industry connections and partnerships enable us to secure the best prices for flights, accommodations, and activities, ultimately saving you money and enhancing the quality of your honeymoon.
4. Customized Itineraries and Unique Experiences
One of the biggest advantages of using a travel agent is the ability to create customized itineraries that are tailored to your preferences and interests. Whether you envision a romantic beach getaway, an adventurous safari, or a cultural exploration, we can curate a honeymoon experience that reflects your unique tastes. From private excursions to special surprises, we go above and beyond to ensure your honeymoon is truly unforgettable.
5. Personalized Support and Assistance
At Jane Castle Events, we pride ourselves on providing exceptional customer service. Throughout the entire planning process and during your honeymoon, we are available to offer support and assistance, should any unforeseen issues arise. You can relax and enjoy your honeymoon knowing that we are just a phone call away, ready to assist you in any way we can.
6. Expert Recommendations and Insights
With our extensive experience in the lifestyle-weddings category, we have a wealth of knowledge about the best honeymoon destinations, hidden gems, and must-visit attractions. We stay up-to-date with the latest travel trends and continuously research new destinations to ensure that we can provide you with expert recommendations and insights. Trust us to suggest the most romantic settings, the finest dining experiences, and the most memorable activities for your honeymoon.
Conclusion
Your honeymoon should be a once-in-a-lifetime experience that exceeds your expectations. By choosing Jane Castle Events as your trusted travel agent, you can experience a stress-free planning process, personalized service, exclusive deals, and a truly unforgettable honeymoon. Contact us today to embark on the journey of a lifetime!