Jacki & Daniel 1.25.17 - A Celebration of Love
Apr 25, 2022
Blog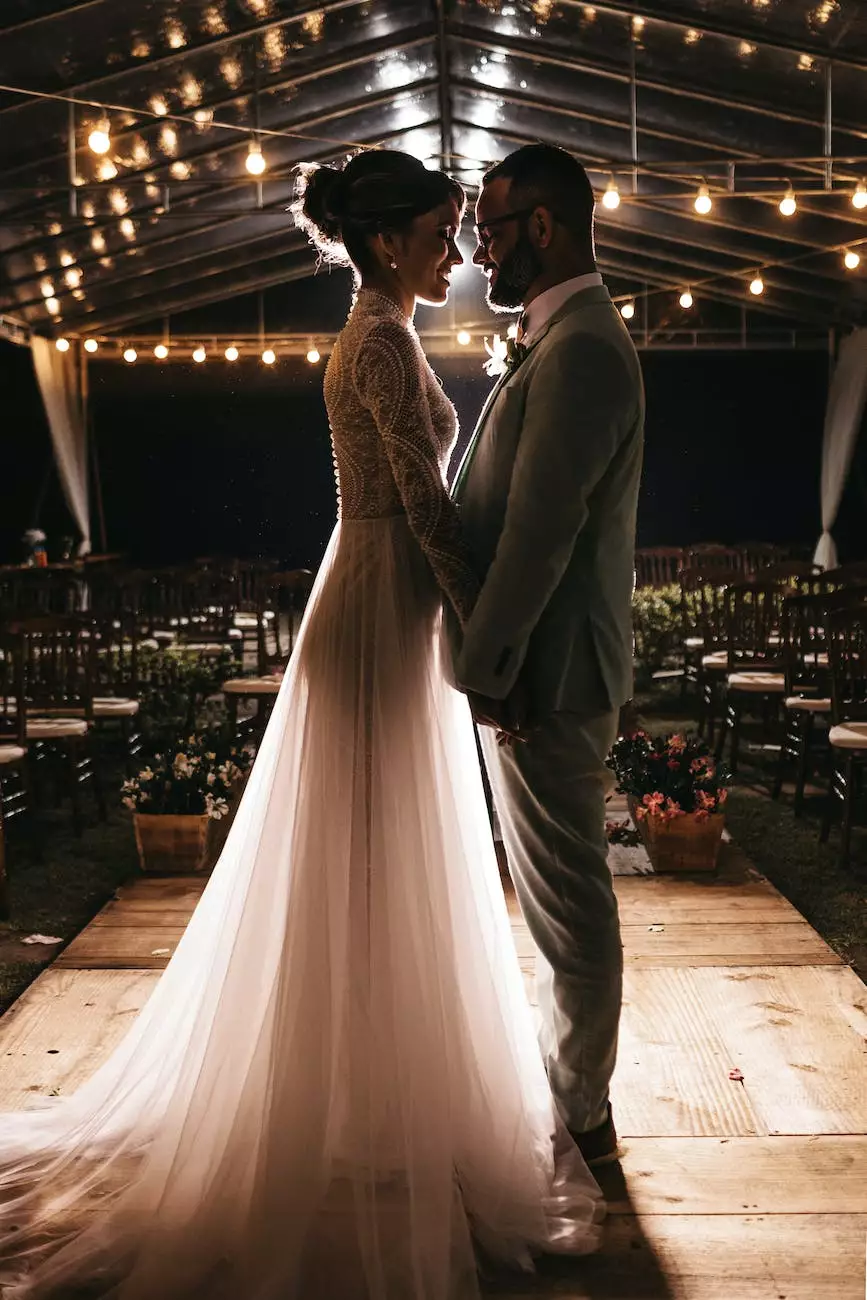 Introduction
Welcome to Jacki & Daniel's wedding page, brought to you by Jane Castle Events! We are thrilled to present this unforgettable celebration, filled with romance, charm, and elegance. From the stunning venue to the smallest details, every element was carefully curated to make this day truly magical.
A Day to Remember
On January 25th, 2017, Jacki and Daniel's love story reached its most beautiful chapter as they exchanged vows surrounded by family and friends. The venue was adorned with breathtaking floral arrangements, softly lit candles, and elegant touches that reflected their unique style and personalities.
Capturing the Essence
Jane Castle Events worked closely with Jacki and Daniel to bring their vision to life. The goal was to create an atmosphere that not only impressed their guests but also reflected their deep connection and love for one another.
Setting the Scene
The stunning location for this wedding was an enchanting garden, with manicured lawns, blooming flowers, and a picture-perfect gazebo. The ceremony took place under a canopy of delicate white drapes, creating a whimsical and intimate ambience.
The Ceremony
The ceremony was a heartfelt affair, with personalized vows that brought tears of joy to everyone's eyes. Jacki looked radiant in her exquisite gown, adorned with intricate lace and delicate beading. Daniel, handsome in his tailored suit, couldn't take his eyes off his beautiful bride.
Love in Bloom
Flowers played a significant role in this celebration, reflecting the couple's love for nature and beauty. The bouquet was a stunning arrangement of blush roses, peonies, and cascading greenery. Breathtaking floral centerpieces decorated the reception tables, creating an atmosphere of pure romance.
A Feast to Remember
As the sun set, elegantly dressed guests were treated to a sumptuous meal carefully prepared by renowned chefs. The menu featured seasonal ingredients, expertly paired flavors, and visually stunning presentations. From hors d'oeuvres to the main course and desserts, every bite was a delight for the senses.
Indulgent Delights
Glasses clinked and laughter filled the air as guests enjoyed signature cocktails and a wide selection of fine wines. The dessert table was a sweet haven, filled with delectable treats crafted by talented pastry chefs. Sublime flavors and exquisite presentations made this feast truly unforgettable.
Dancing the Night Away
The celebration continued with an unforgettable reception. The dance floor was a flurry of twirling dresses and synchronized movements as Jacki and Daniel shared their first dance as a married couple. The DJ kept the energy high throughout the night, ensuring everyone had a memorable time.
Cherished Memories
Photographers and videographers captured every special moment, preserving memories that will last a lifetime. From stolen glances to heartfelt speeches and laughter-filled conversations, the essence of this day was masterfully captured in every frame.
Gratitude and Love
As the celebration came to a close, Jacki and Daniel expressed their heartfelt gratitude to their loved ones for being part of their love story. It was a day filled with emotions, laughter, and joy. Every detail was meticulously planned to create a wedding that reflected their love and commitment to one another.
A Happily Ever After
Jacki and Daniel embarked on their new journey as husband and wife, filled with hope, dreams, and a love that will continue to grow. The team at Jane Castle Events was honored to be part of their special day and wishes them a lifetime of love, happiness, and beautiful moments together.
Copyright © 2021 Jane Castle Events. All rights reserved.