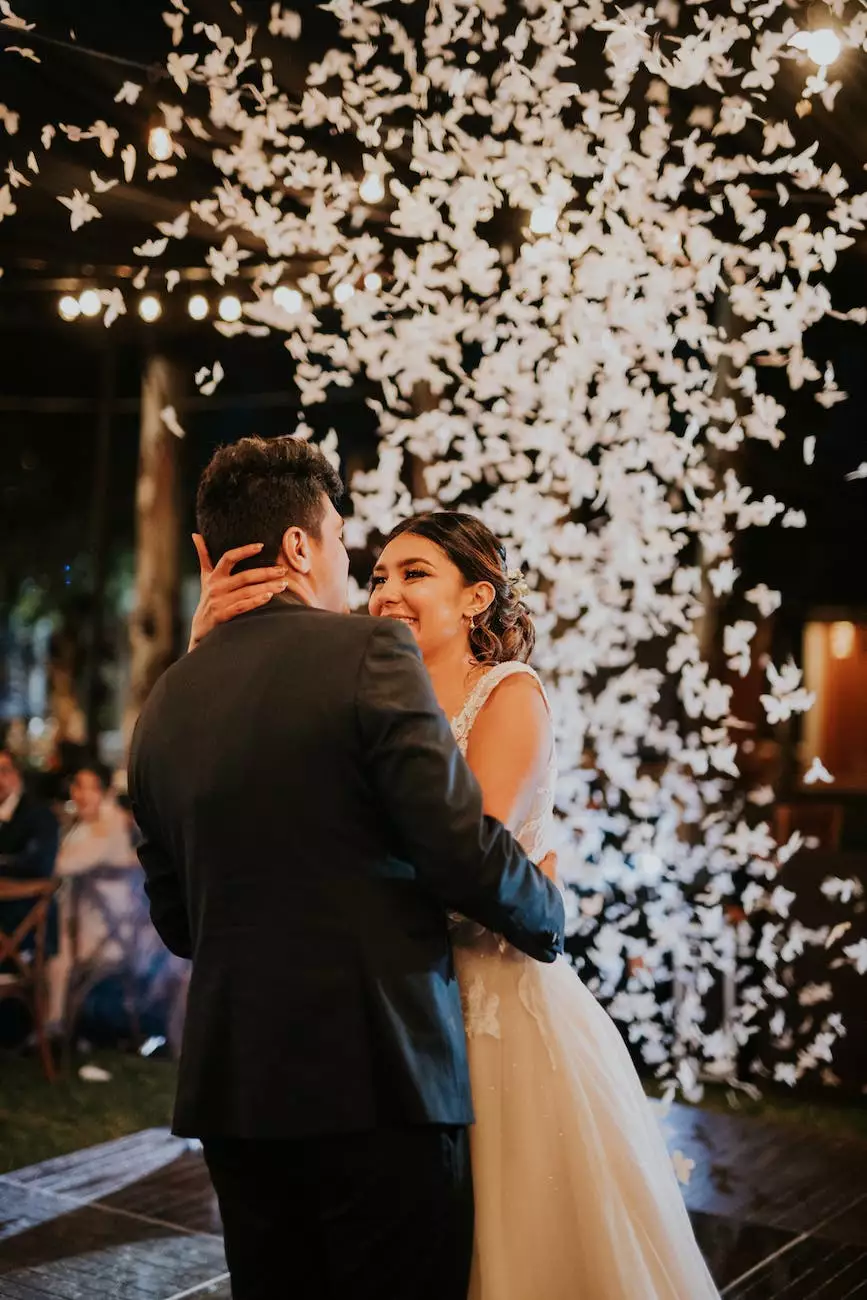 Turn Your Dream Wedding into Reality with Jane Castle Events
Welcome to Jane Castle Events, the premier choice for couples seeking extraordinary weddings in the Lifestyle - Weddings category. We understand that your wedding day is one of the most significant moments of your life, and we are here to turn your dream wedding into a beautiful reality. With our exclusive wedding packages, meticulous attention to detail, and commitment to exceptional service, we will create an unforgettable celebration tailored to your unique style and preferences.
Exquisite Wedding Packages Customized to Your Desires
Our wedding packages are thoughtfully curated to fulfill the diverse needs and desires of our clients. We believe that every wedding should reflect the individuality and love shared by the couple. That's why our team of expert planners, designers, and coordinators work closely with you to understand your vision, personal style, and specific requirements.
Package 1: Enchanting Elegance
For those seeking timeless elegance and sophistication, our Enchanting Elegance package offers a meticulously crafted wedding experience. From breathtaking venues and awe-inspiring floral arrangements to exquisite table settings and fine dining, every detail is handled with utmost care. Our dedicated team ensures a seamless execution, leaving you free to savor each magical moment with your loved ones.
Package 2: Rustic Romance
Embrace the charm of nature with our Rustic Romance package designed for couples who envision a whimsical outdoor affair. Picture exchanging vows amidst lush greenery, surrounded by the beauty of nature. Our team will assist you in selecting the perfect outdoor venue, coordinating rustic-themed decor, and curating an enticing menu inspired by the season. Let us bring your woodland wedding dreams to life.
Package 3: Luxe Glamour
If you desire a glamorous and opulent celebration, our Luxe Glamour package is tailored for you. Indulge in a wedding adorned with luxurious details, lavish flower arrangements, and glittering decor. From the grand entrance to the spectacular reception, we transform your chosen venue into a lavish paradise, ensuring a truly unforgettable experience for you and your guests.
Unparalleled Service and Attention to Detail
At Jane Castle Events, we believe that perfection lies in the details. From the initial consultation to the final farewell, our team of experienced professionals will meticulously plan every aspect of your wedding, ensuring that no detail goes unnoticed. We work closely with reputable vendors and suppliers to source the finest quality materials and services for your big day.
Exceeding Your Expectations Every Step of the Way
Your wedding day should be stress-free and filled with joy, allowing you to focus on creating beautiful memories. That's why our dedicated wedding coordinators will be by your side, orchestrating a seamless event from start to finish. We handle all logistics, including vendor management, timeline coordination, and day-of execution, so you can relax and relish in the moment with your loved ones.
Contact Us Today to Begin Your Journey
Ready to embark on an enchanting wedding experience with Jane Castle Events? Contact us today to schedule a consultation and begin crafting your fairy-tale wedding. Whether you're envisioning an intimate gathering or a grand celebration, our team will work tirelessly to bring your vision to life and surpass your expectations. Get in touch now and let us create the wedding of your dreams!