Corporate Catering Services by Jane Castle Events
Nov 18, 2022
Catering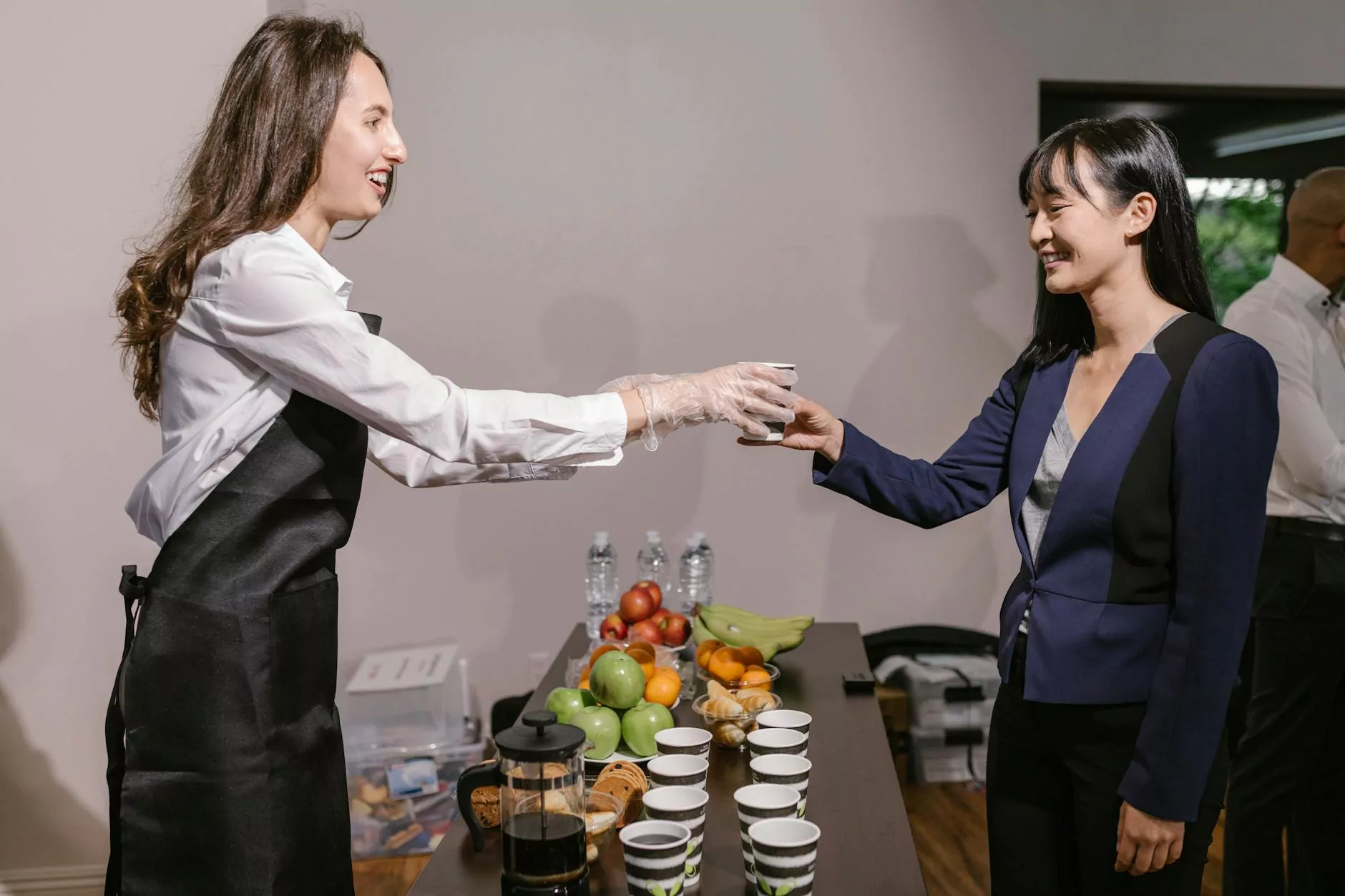 Introduction
Welcome to Jane Castle Events! As a leading name in the lifestyle and weddings category, we are proud to offer exquisite corporate catering services tailored to meet your event needs. With our exceptional expertise and attention to detail, we ensure that your corporate event leaves a lasting impression on your guests.
Creating Memorable Events
At Jane Castle Events, we understand the importance of creating memorable events that reflect your company's vision and professionalism. Our team of experienced professionals works closely with you to understand your specific requirements and deliver a catering experience that exceeds your expectations.
Quality and Freshness
Quality and freshness are at the core of our corporate catering services. We source the finest ingredients and work with reputable suppliers to ensure that every dish we serve is of the highest quality. Whether you're hosting a business conference, product launch, or corporate gala, our culinary experts create delectable menus that cater to diverse tastes and dietary requirements.
Menu Customization
We believe that every corporate event is unique, and therefore, our catering services offer complete menu customization. Our versatile menu options allow you to select from a wide range of appetizers, main courses, desserts, and beverages. Whether you prefer a formal sit-down dinner, a buffet-style setup, or a cocktail reception, we can curate a menu that perfectly aligns with your event theme and atmosphere.
Presentation and Hospitality
At Jane Castle Events, we understand that presentation is key to leaving a lasting impression on your guests. Our team takes great pride in creating visually stunning displays that enhance the overall dining experience. From elegant table settings to artfully arranged food stations, we pay attention to every detail to ensure that your event exudes sophistication and professionalism.
Professional Staff
Our professional staff is dedicated to providing exceptional service during your corporate event. Our highly trained team members are friendly, attentive, and experienced in delivering seamless catering experiences. From the initial planning stages to the concluding moments of your event, our staff is committed to ensuring that every aspect of the catering runs smoothly.
Client Testimonials
Don't just take our word for it! Our satisfied corporate clients have consistently praised our catering services. Here's what some of them have to say:
"Jane Castle Events flawlessly executed our company's annual gala. The food was exceptional, the presentation was stunning, and the staff was professional and attentive. We highly recommend their services!" - John Thompson, CEO, ABC Corporation

"The catered lunch provided by Jane Castle Events for our business conference was a huge hit among our attendees. The menu variety and quality left a lasting impression. We will definitely be choosing them for our future events." - Emily Rodriguez, Event Manager, XYZ Enterprises

"Thanks to the exceptional catering service by Jane Castle Events, our product launch event was a resounding success. Their attention to detail, exquisite presentation, and delicious food helped create the perfect atmosphere for our guests." - Sarah Reynolds, Marketing Director, PQR Inc.
Contact Us for Corporate Catering
Ready to elevate your next corporate event with our high-end catering services? Contact Jane Castle Events today to discuss your requirements and receive a personalized quote. Our experienced team looks forward to making your event a memorable culinary experience!
Phone: 123-456-7890 | Email: [email protected]