Thornager's Catering
Jan 9, 2020
Catering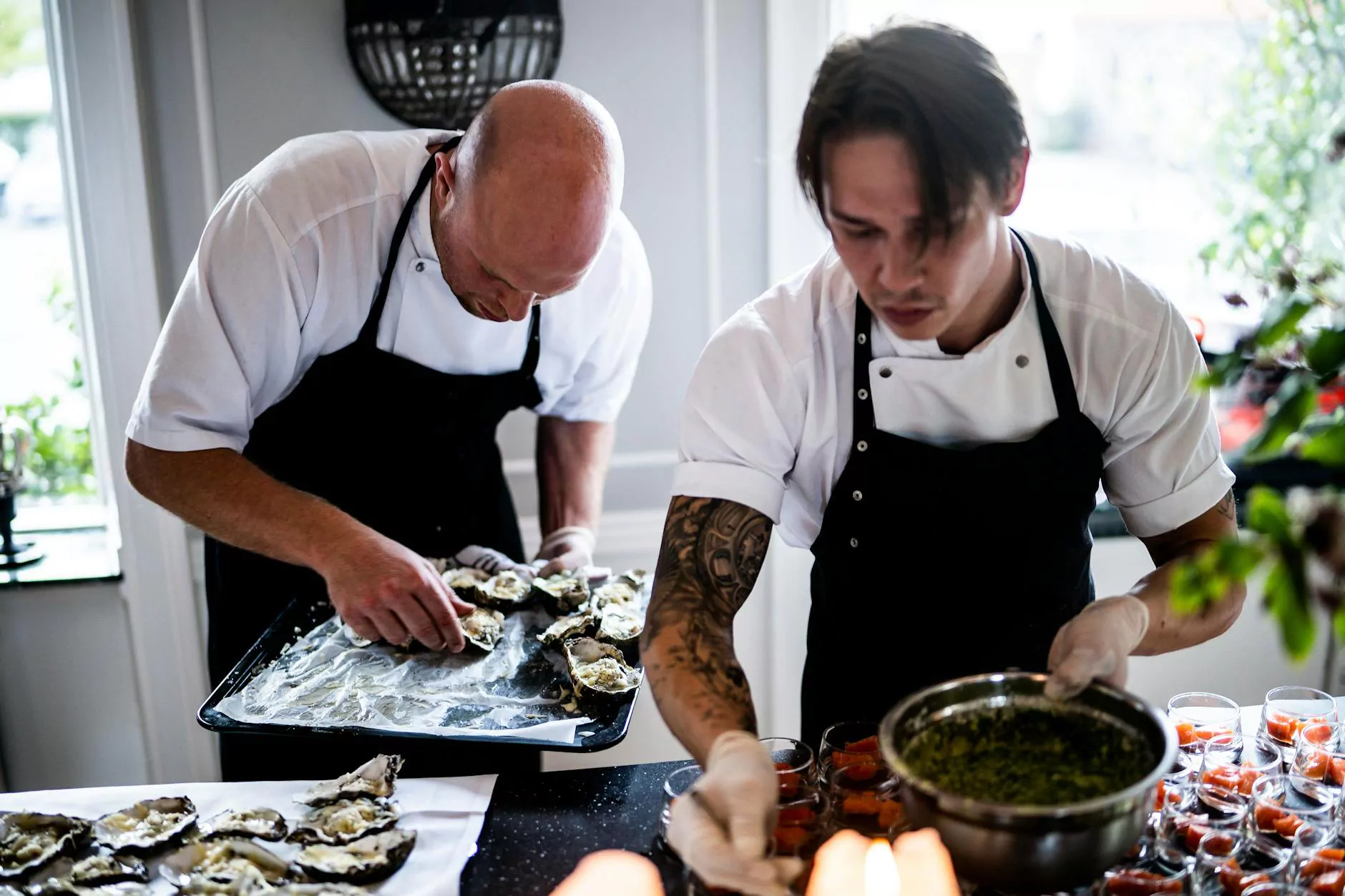 Exceptional Service and Delicious Cuisine for Your Special Event
Welcome to Thornager's Catering, a premier catering service offered by Jane Castle Events. With our expertise in the lifestyle and weddings category, we are dedicated to providing you with an unforgettable culinary experience for your special occasion. Our team of highly skilled professionals is committed to exceptional service and delivering delicious cuisine that will leave a lasting impression on you and your guests.
Personalized Catering Services
At Thornager's Catering, we understand that every event is unique. That's why we offer personalized catering services tailored specifically to your preferences and requirements. Whether you're planning an intimate wedding reception, a corporate gala, or a family celebration, our team will work closely with you to create a menu that reflects your vision and satisfies even the most discerning palates.
Exquisite Menu Selections
Our extensive menu options feature a wide variety of delectable dishes inspired by international cuisines. From savory appetizers and delightful main courses to decadent desserts, we take great pride in crafting each dish with the finest ingredients and attention to detail. Our culinary experts have a passion for creating unique flavor profiles that are sure to impress and delight your guests.
Whether you prefer classic favorites made with a modern twist or are looking to explore adventurous culinary creations, Thornager's Catering has something for everyone. Our carefully curated menu options include vegetarian and vegan choices, ensuring that all dietary preferences can be accommodated without compromising on taste.
Unparalleled Dining Experience
Thornager's Catering not only provides exceptional cuisine but also offers a comprehensive range of services to enhance your dining experience. Our professional staff is trained to deliver top-notch service, ensuring that your event runs smoothly and effortlessly. From setup to cleanup, we take care of every aspect of the catering process, allowing you to relax and enjoy your special occasion.
Our attention to detail extends beyond the menu and service. We understand the importance of presentation in creating a memorable event. Our team will work with you to design a visually stunning setup that complements your event's theme and ambiance. From elegant table settings to beautifully garnished dishes, we strive to create a visually appealing atmosphere that adds an extra touch of sophistication to your event.
Contact Us Today
Thornager's Catering is committed to exceeding your expectations and ensuring a truly memorable dining experience for you and your guests. Contact us today to discuss your catering needs. Our dedicated team is ready to guide you through the menu selection process, customize our services to meet your requirements, and provide the highest level of service from start to finish. Let Thornager's Catering be a part of your special event and create an extraordinary dining experience that will be remembered for years to come.