Desert Weddings - Get Married in Arizona
Feb 20, 2018
Weddings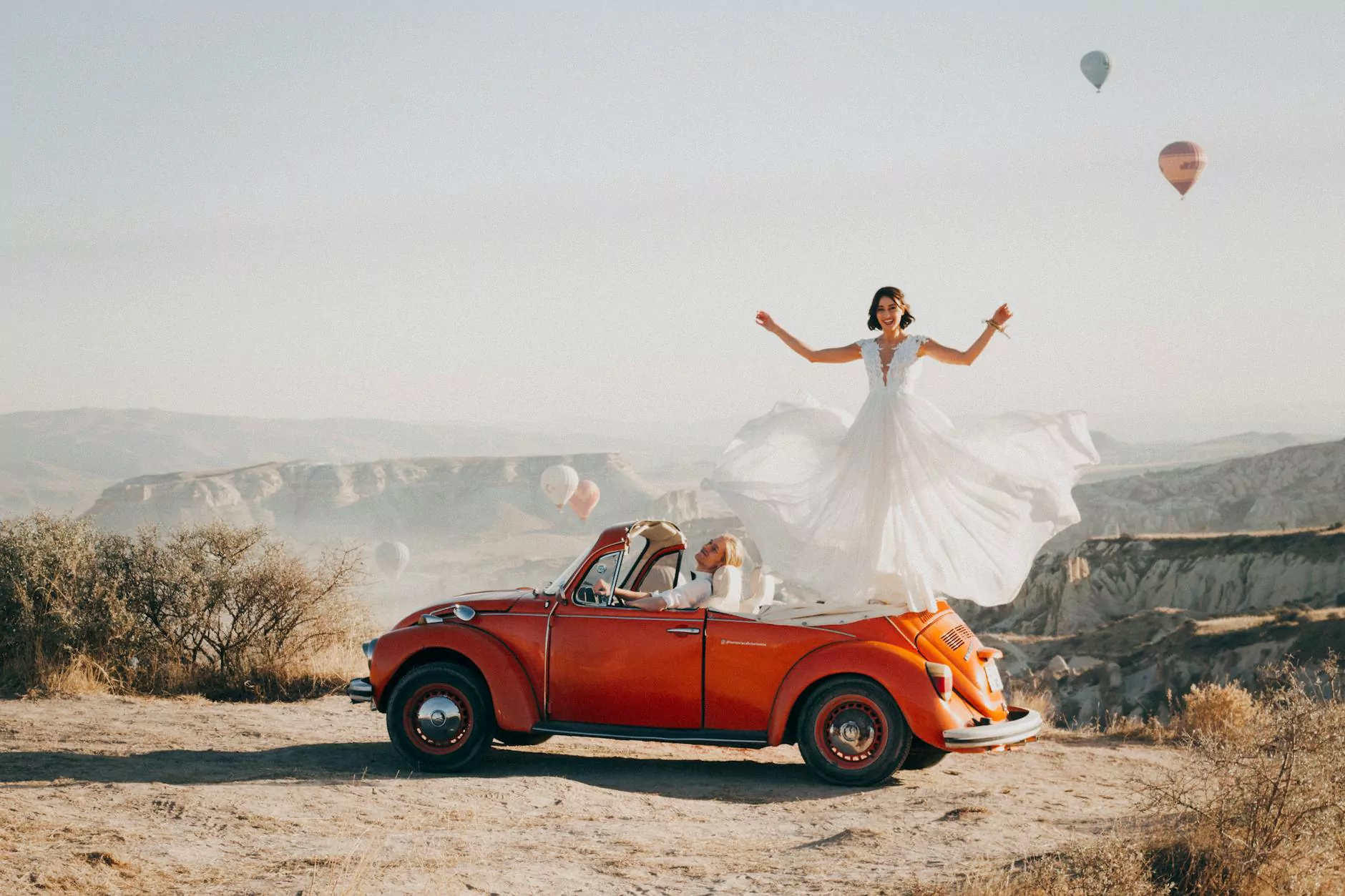 Experience the Magic of Desert Weddings
If you dream of an enchanting wedding surrounded by the awe-inspiring beauty of Arizona's desert landscapes, Jane Castle Events has the perfect packages tailored just for you. Our team of expert wedding planners specializes in creating unforgettable experiences that celebrate your love story against the backdrop of stunning natural scenery.
Why Choose Arizona for Your Dreamy Desert Wedding?
Arizona, known for its breathtaking desert scenery, offers a unique and magical setting for your special day. With its warm climate, stunning sunsets, and diverse landscapes, it's no wonder couples from all over the world choose Arizona as their wedding destination. From the picturesque Sonoran Desert to the iconic red rocks of Sedona, this southwestern US state provides the perfect backdrop for a truly unforgettable wedding celebration.
Unforgettable Wedding Packages
At Jane Castle Events, we understand that every couple has a unique vision for their wedding day. That's why we offer personalized wedding packages tailored to meet your specific preferences and requirements. Whether you envision an intimate ceremony or a grand celebration, our team will work closely with you to bring your dreams to life.
1. Intimate Desert Elopement
Escape the crowds and exchange vows in an intimate desert elopement ceremony. This package is perfect for couples seeking a private and romantic experience in the heart of nature. Imagine saying "I do" with the sounds of the desert breeze and the breathtaking desert vistas as your witnesses.
2. Desert Oasis Wedding
Indulge in the beauty of a desert oasis wedding, surrounded by lush greenery and serene water features amidst the arid desert landscape. This package offers a harmonious blend of nature and elegance, creating a truly captivating ambiance for your special day.
3. Southwest Desert Extravaganza
Make a statement with our Southwest Desert Extravaganza package, designed for couples who want a grand desert wedding experience. With stunning decor inspired by the rich colors and traditions of the Southwest, this package ensures an unforgettable celebration that will leave a lasting impression.
Our Services
At Jane Castle Events, we go above and beyond to provide you with a seamless and stress-free wedding planning experience. Our team of dedicated professionals will assist you every step of the way, ensuring that every detail is meticulously planned and executed to perfection.
1. Venue Selection and Decor
With our extensive knowledge and strong relationships with local venues, we will help you find the perfect location for your dream desert wedding. Whether you desire an intimate ceremony in a rustic desert setting or a luxurious reception in a stunning ballroom, we have the expertise to make it happen. Our talented decorators will transform the chosen venue into a magical space that reflects your unique style and vision.
2. Vendor Coordination
We understand the importance of reliable and talented vendors for your special day. From photographers and caterers to musicians and florists, our team will take care of all the necessary vendor arrangements, ensuring that you have the best professionals to bring your wedding vision to life.
3. Wedding Planning and Coordination
Our experienced wedding planners will guide you through the entire planning process, from creating a personalized timeline to coordinating all the details on the day of your wedding. We will work closely with you to understand your vision and provide expert advice and support to make your wedding day stress-free and truly memorable.
Contact Jane Castle Events
If you're ready to embark on your desert wedding journey in Arizona, reach out to the experienced team at Jane Castle Events today. Let us bring your dream wedding to life in the magical desert landscapes of Arizona.
For more information, please call us at XXX-XXX-XXXX or email us at [email protected]. We look forward to creating an unforgettable desert wedding experience just for you.