Sedona Wedding and Reception Gallery
Apr 13, 2021
Weddings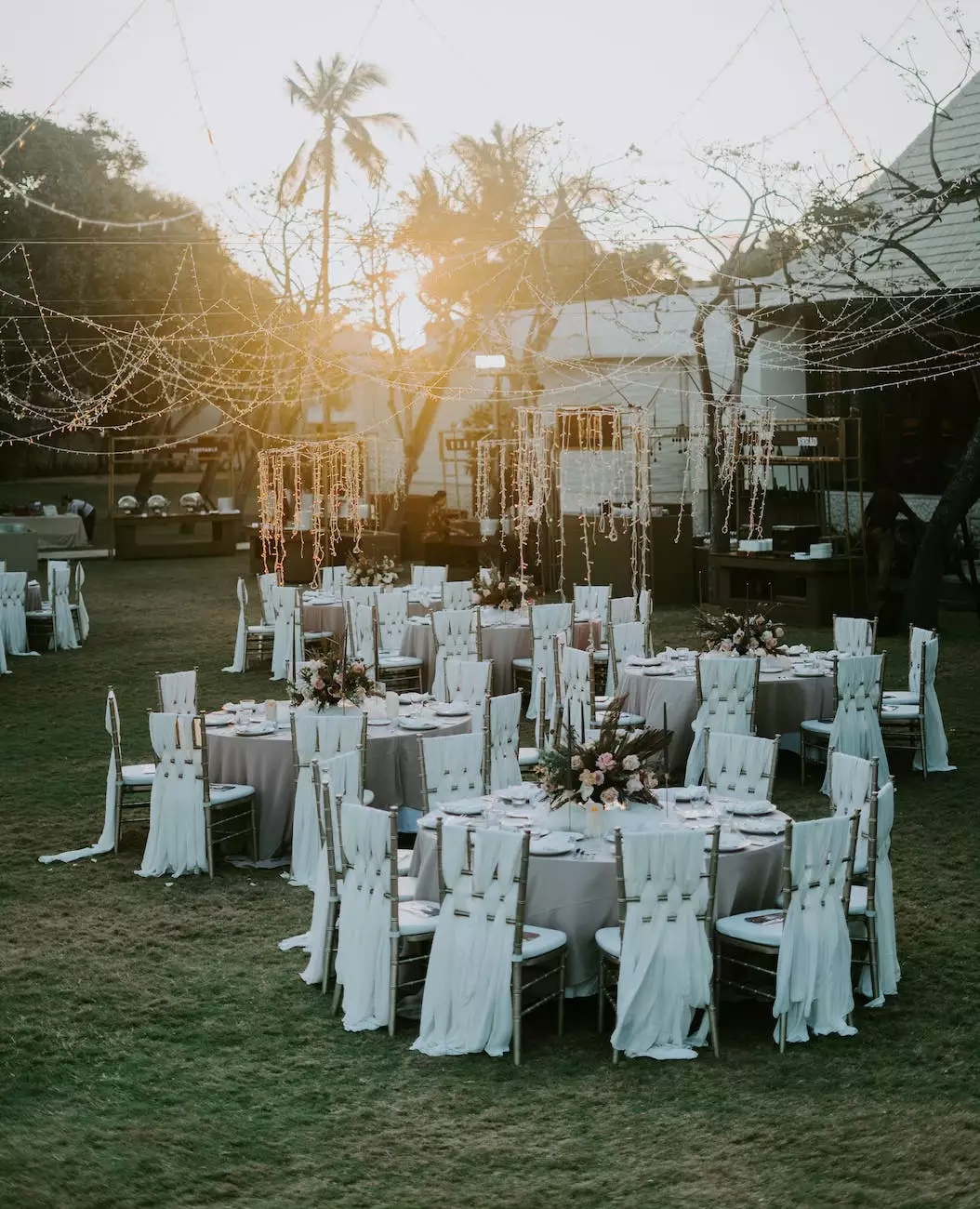 Introduction
Welcome to the Sedona Wedding and Reception Gallery, brought to you by Jane Castle Events. Here, you will find a stunning showcase of wedding and reception photos from our satisfied clients who have experienced the magic of a Sedona wedding. As experts in creating unforgettable memories, we are thrilled to share these beautiful moments with you.
Why Choose Sedona for Your Wedding?
Sedona, Arizona is an enchanting destination that provides an idyllic backdrop for your special day. With its picturesque red rocks, serene landscapes, and breathtaking sunsets, Sedona offers a unique and unforgettable atmosphere for your wedding and reception. The natural beauty of this area creates a truly captivating setting that will delight both you and your guests.
Moreover, Sedona is known for its warm hospitality and friendly community, ensuring that your wedding experience will be stress-free and filled with warmth and joy. Whether you are planning an intimate gathering or a grand celebration, Sedona's natural wonders and the expertise of Jane Castle Events will make your dream wedding a reality.
Experience the Magic of Sedona Weddings
At Jane Castle Events, we believe that every wedding should be an extraordinary and personalized experience. Our team of talented professionals is dedicated to creating unforgettable moments tailored to each couple's unique love story. Let us take you on a journey through our Sedona Wedding and Reception Gallery, showcasing the magic and splendor that awaits you.
1. Romantic Ceremonies
Immerse yourself in the romance of Sedona as you exchange your vows amidst awe-inspiring natural landscapes. From charming outdoor ceremonies with stunning red rock formations as the backdrop to intimate, candlelit ceremonies in cozy chapels, we offer a myriad of options for you to choose from. Your wedding ceremony will reflect your personal style and vision, resulting in a truly memorable experience for you and your guests.
2. Exquisite Receptions
Continue the celebration after your vows with an exquisite reception that will leave your guests in awe. With our attention to detail and commitment to perfection, we will transform any venue into an elegant space that perfectly complements your wedding theme. From lavish, formal affairs to intimate receptions under the stars, our team will curate a dining experience that impresses and delights.
3. Unforgettable Moments
In addition to breathtaking ceremonies and receptions, Sedona presents countless opportunities for creating unforgettable moments on your special day. Imagine capturing the beauty of your love against iconic red rock backdrops during a romantic photoshoot. Delight in the warm embrace of nature as you exchange vows during a mountaintop ceremony. Whether it's a handcrafted bouquet from local florists or a solo artist serenading your guests, the possibilities for creating cherished memories are endless.
Choosing Jane Castle Events
As a leading wedding planning and events management company in Sedona, Jane Castle Events brings a wealth of expertise and creativity to ensure your wedding day surpasses your expectations. Our attention to detail, personalized approach, and commitment to excellence have consistently delighted our clients, earning us a stellar reputation in the industry.
With our years of experience, we have fostered strong relationships with top-tier vendors, including professional photographers, renowned florists, talented musicians, and exceptional caterers. We pride ourselves in our ability to assemble a dream team to bring your vision to life.
At Jane Castle Events, we understand that planning a wedding can be overwhelming and stressful. That's why we offer comprehensive wedding planning services, giving you peace of mind and allowing you to fully enjoy the journey to your special day. Our dedicated team will work closely with you, handling every detail with care and precision, ensuring a seamless and unforgettable wedding experience.
Contact Us and Plan Your Dream Wedding
Are you ready to embark on the journey of a lifetime and plan your dream wedding in Sedona? Jane Castle Events is here to make your vision a reality. Browse through our Sedona Wedding and Reception Gallery to get inspired and envision your perfect day.
Contact our team of experts today to discuss your wedding requirements, ask any questions, or schedule a consultation. Let us guide you through the process of creating an exceptional and unforgettable wedding that will be cherished for a lifetime. Trust Jane Castle Events to make your dream wedding in Sedona come true.