Wedding Gallery - A Celebration of Unforgettable Moments
Oct 7, 2019
Weddings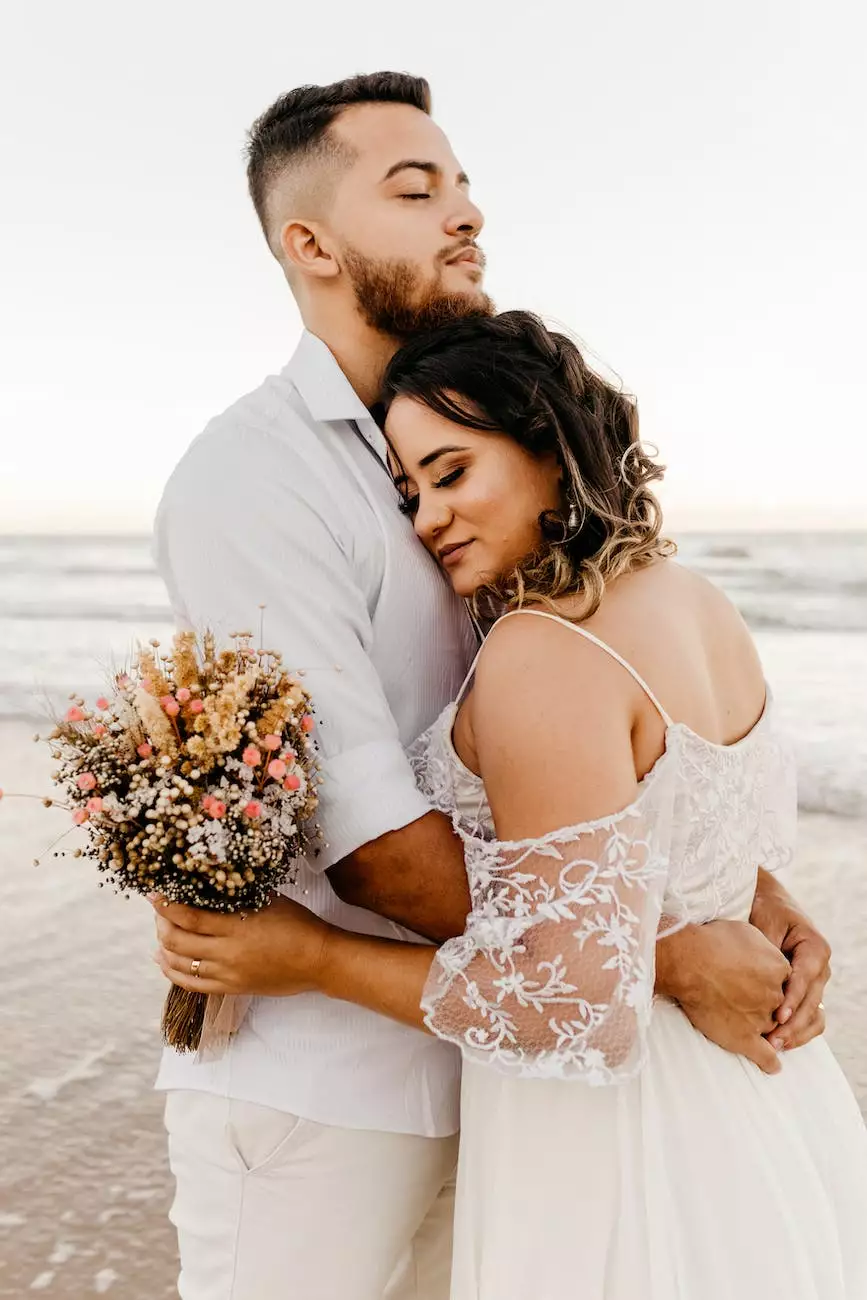 Introduction
Welcome to the Wedding Gallery of Jane Castle Events. As leaders in the world of wedding planning and design, we take great pride in creating extraordinary weddings that leave lasting memories. In this gallery, we invite you to explore a collection of captivating photos showcasing the magical moments and exquisite details that make our weddings truly unparalleled.
Unveiling Our Wedding Masterpieces
At Jane Castle Events, we believe that each wedding should be a work of art, meticulously crafted to reflect the unique love story of every couple. Our Wedding Gallery serves as a treasure trove of inspiration, giving you a glimpse into the stunning events we have orchestrated over the years.
Captivating Venues
One of the essential elements of a memorable wedding is the choice of venue. Our team at Jane Castle Events carefully selects breathtaking locations that provide the perfect backdrop for a couple's love to unfold. Whether it's an elegant ballroom, a picturesque garden, or a mesmerizing beach, each venue is chosen with utmost care to create an enchanting ambiance that perfectly complements the couple's vision.
Exquisite Decor and Design
Attention to detail is the hallmark of our wedding design. Our talented team of designers work closely with each couple to bring their dreams to life. From the placement of each centerpiece to the selection of linens and tableware, every aspect of the decor is meticulously curated to create a visually stunning experience. Our Wedding Gallery showcases a myriad of design styles, ranging from classic and timeless to modern and whimsical, ensuring that every couple finds inspiration tailored to their individual taste.
Captured Emotions
Photography plays a crucial role in preserving cherished memories. Our gallery captures the raw emotions, stolen glances, and joyous celebrations that transpire throughout each wedding. Every photo encapsulates the essence of the day, telling the story of a couple's love in beautifully candid moments. Each breathtaking image serves as a testament to the passion and creativity that goes into every wedding we plan.
Planning the Perfect Wedding
While our Wedding Gallery provides a visual feast for the eyes, it's crucial to note that weddings are not just about aesthetics - they are about creating a seamless and unforgettable experience for our couples and their guests. With our years of expertise, Jane Castle Events delivers unparalleled service to ensure every wedding runs flawlessly.
Impeccable Organization
Behind the scenes, our team works tirelessly to dot every "i" and cross every "t". We understand that successful event planning requires exceptional organizational skills, and we take pride in our ability to seamlessly manage the logistics of each wedding. From arranging timelines to coordinating with vendors, we handle every aspect to ensure a stress-free experience for our couples.
Personalized Touches
No two weddings are alike, and we emphasize the importance of personalization in all our events. Our team takes the time to listen, understand, and incorporate the couple's vision into every aspect of the wedding. From customized stationery to unique favors, we infuse each wedding with touches that reflect the couple's personality and create unforgettable moments for both the couple and their guests.
Vendor Collaboration
Great weddings are the result of teamwork and collaboration. At Jane Castle Events, we have built strong relationships with trusted vendors in the wedding industry. Our network of talented professionals ensures that every vendor involved in the wedding shares our dedication to excellence, guaranteeing a flawless execution of each aspect of the event.
Inspiring Your Dream Wedding
Our Wedding Gallery is not just a collection of beautiful photos; it is a wellspring of inspiration for couples dreaming of their perfect wedding day. Each snapshot showcases the infinite possibilities and creativity that can be infused into a wedding, capturing the hearts of not only the couples we serve but anyone seeking to create a truly unforgettable event.
As you browse through our gallery, take note of the small details that catch your eye, the color palettes that speak to your soul, and the emotions that resonate with you. Use these images as building blocks to craft your vision and ignite your imagination. Remember that the possibilities are endless, and our team at Jane Castle Events is here to help you turn your dream wedding into a reality.
Regardless of whether you envision an intimate celebration or a lavish affair, our dedicated team of professionals is ready to guide and assist you every step of the way. Contact us today to start planning your extraordinary wedding.
Conclusion
Thank you for joining us on this visual journey through our Wedding Gallery. At Jane Castle Events, we believe in creating weddings that transcend ordinary expectations and leave an indelible mark on the hearts of all in attendance. We invite you to continue exploring our website to learn more about our services, meet our talented team, and discover how we can bring your wedding dreams to life.