Unique Wedding Venue in Laughlin Nevada
Nov 14, 2020
Weddings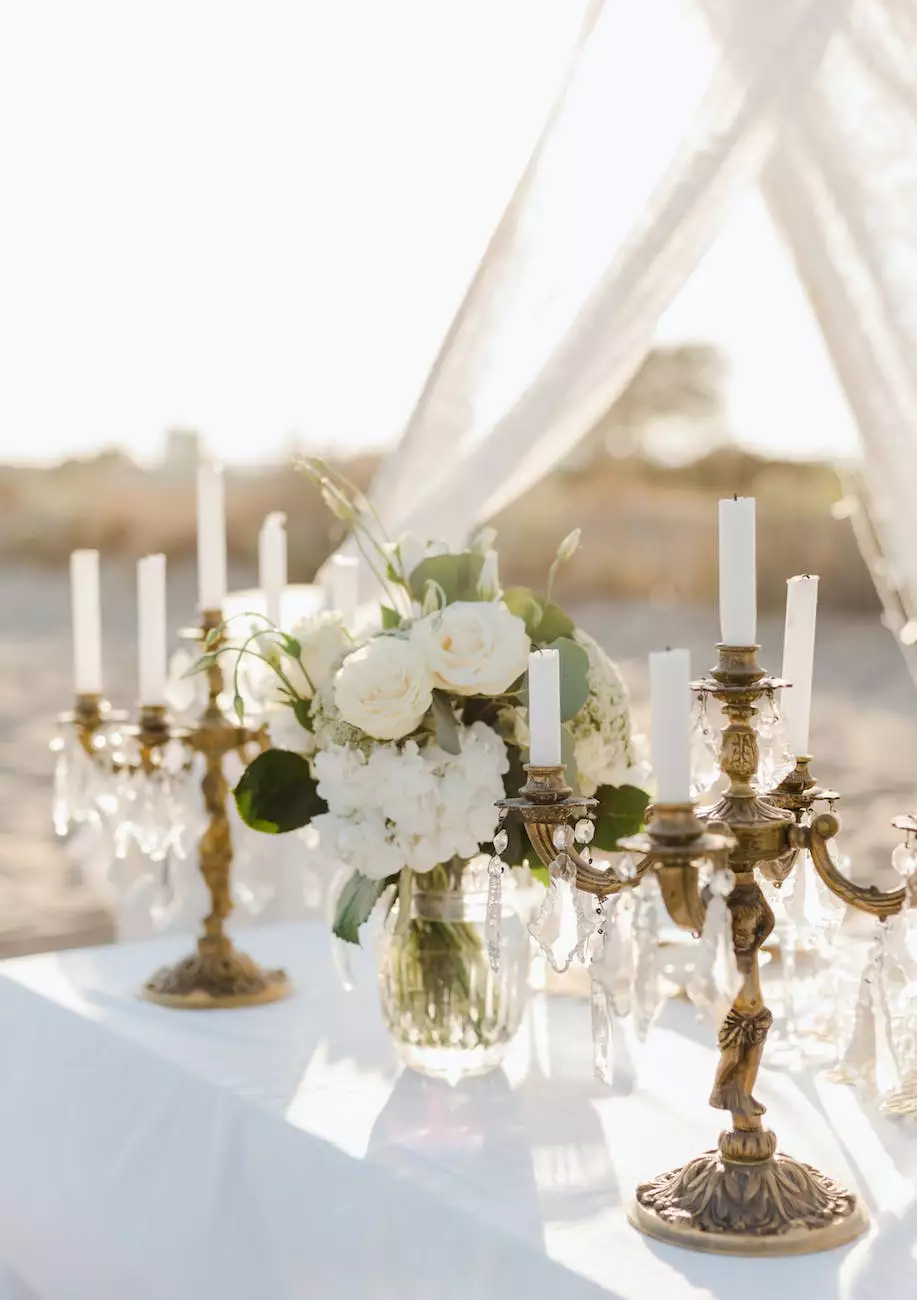 Welcome to Jane Castle Events, your ultimate destination for a unique wedding experience in Laughlin, Nevada. We understand that your wedding day is one of the most important days of your life, and we are here to make it unforgettable. With our stunning location and customizable wedding packages, we offer the perfect setting for your dream wedding.
The Perfect Setting for Your Dream Wedding
Located in the beautiful Laughlin desert, our wedding venue provides a picturesque backdrop for your special day. With breathtaking views and serene surroundings, your wedding will be an enchanting affair to remember. Our team of experienced professionals is dedicated to creating a magical atmosphere that reflects your personal style and vision.
Customizable Wedding Packages
At Jane Castle Events, we believe that every couple deserves a wedding that is tailored to their unique preferences. That's why we offer customizable wedding packages to suit your individual needs. Whether you're planning an intimate gathering or a grand celebration, we have a package that will exceed your expectations.
Indoor and Outdoor Options
Our wedding venue provides both indoor and outdoor options, allowing you to create the perfect ambiance for your special day. Choose from our stunning outdoor garden, offering lush greenery and fragrant blooms, or our elegant indoor space, with its chic and sophisticated atmosphere. Whichever option you choose, our venue provides the perfect backdrop for a wedding that is truly one-of-a-kind.
Professional Wedding Planning Services
Planning a wedding can be overwhelming, but with our expert wedding planning services, you can sit back and relax while we handle all the details. Our team of professionals will guide you through every step of the planning process, from selecting vendors to coordinating logistics. We are committed to ensuring that your wedding day is stress-free and seamless, allowing you to focus on creating lasting memories.
Contact Us to Start Planning Your Dream Wedding
Ready to embark on your journey to a unique and unforgettable wedding experience in Laughlin, Nevada? Contact Jane Castle Events today to start planning your dream wedding. Our dedicated team is here to answer all your questions, provide you with additional information, and help you book your special day. Let us turn your vision into reality and create memories that will last a lifetime.
About Jane Castle Events
Jane Castle Events is a leading wedding and event planning company in Laughlin, Nevada. With years of experience and a passion for creating unforgettable experiences, we strive to make every event a success. Our dedicated team is committed to providing exceptional service, attention to detail, and unmatched creativity. Whether you're planning a wedding, corporate event, or special celebration, Jane Castle Events will exceed your expectations and bring your vision to life.
Weddings in Laughlin, Nevada
Laughlin, Nevada is a hidden gem for weddings. Known for its stunning desert landscapes and beautiful river views, Laughlin offers a unique and picturesque setting for couples looking to tie the knot. The area is home to a variety of wedding venues, each with its own charm and character. From outdoor gardens to elegant ballrooms, Laughlin has something to offer every couple's taste and style. With its abundance of entertainment options and convenient location, Laughlin is the perfect destination for a memorable wedding experience.
Conclusion
When it comes to finding a unique wedding venue in Laughlin, Nevada, Jane Castle Events is your top choice. With our beautiful location, customizable wedding packages, and exceptional service, we are here to turn your wedding dreams into reality. Contact us today to start planning your dream wedding and create memories that you and your loved ones will cherish forever.